Dental Implants
---
We specialize in implant placement. According to the American Academy of Oral and Maxillofacial Surgeons (AAOMS), dental implants have a success rate of 95% when placed by a dental specialist.
Although having a beautiful smile and the confidence that comes with that are important, there are also important health reasons to have dental implants. Whether replacing one tooth or several, implants are an important solution to restoring and maintaining dental health.
Once a tooth is lost, several things begin to happen that are not immediately noticeable to a patient and which can have a significant negative effect on both health and appearance. Tooth roots help hold teeth in place but they are also critical in maintaining health in the surrounding gums and supporting bone structures. Bone loss in the jawbone is one of the significant problems that naturally occurs once a tooth is lost. This bone loss can compromise the integrity of neighboring tooth roots and tooth stability. This bone loss is also a large part of what causes the "sunken" look that is seen in people who have lost several or all of their teeth. It is the reason patients who wear dentures find that over time their dentures are harder and harder to fit and keep in place.
Dental implants help maintain and strengthen bone structure. This means they do much more than replace the missing tooth – they also protect the existing teeth by helping to preserve bone structure.
---
Dental Implants in NY

---
Smile Shack provides dental implant consultations in Port Jefferson Station, NY. We work with highly trained professionals with the most current knowledge and techniques to provide long lasting results. To learn more and schedule your appointment, please call us today at 631-928-7500.
---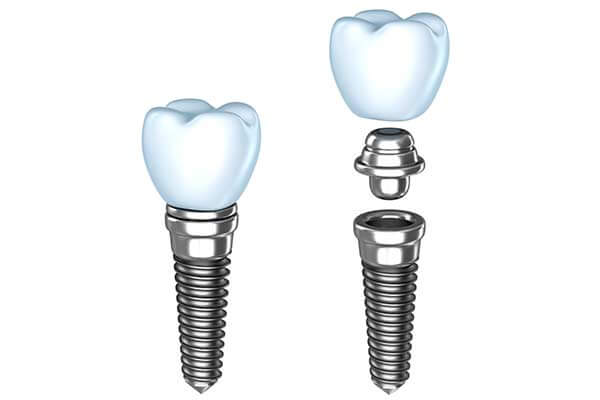 ---
A dental implant is the closest substitute for a natural tooth root. It provides a strong and stable foundation for a replacement tooth. Made from biocompatible titanium, a dental implant actually fuses with the jawbone in a process known as osseointegration. After the several-month osseointegration process, an abutment post is used to attach the replacement tooth to the implant.
---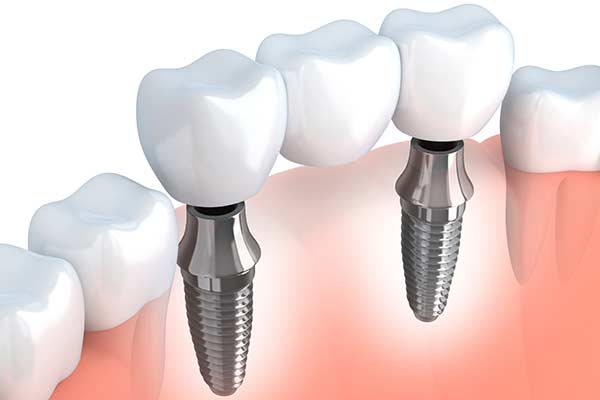 ---
If three or more teeth in a row are missing, an implant supported bridge can help. A dental implant is placed at each end of the run of missing teeth, and used to secure a bridge consisting of pontics, or synthetic teeth. This type of bridge is strong, secure, and highly aesthetic, and does not damage the neighboring teeth.
---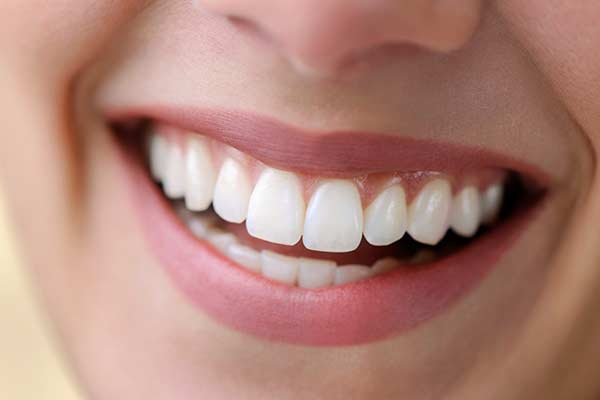 ---
As few as two dental implants can secure a removable denture, which snaps onto the implants to stay securely in place. The denture will remain stable, rather than slipping or pinching, but can be removed at night or for cleaning.
A fixed implant supported denture requires at least four implants, but is the preferred solution for many people. The denture will remain permanently in your mouth, and can be brushed just like natural teeth. This is the most aesthetic option, and is the best choice for those who do not want to remove their dentures.
If you live in Port Jefferson Station, and are searching for a better solution for missing teeth, we invite you to call Smile Shack at (631) 928-7500 to schedule a dental implant consultation.
---
The Benefits and Importance of Dental Implants
Want to know more about why you should choose dental implants?
Learn More