Restorative Dentistry in Port Jefferson
---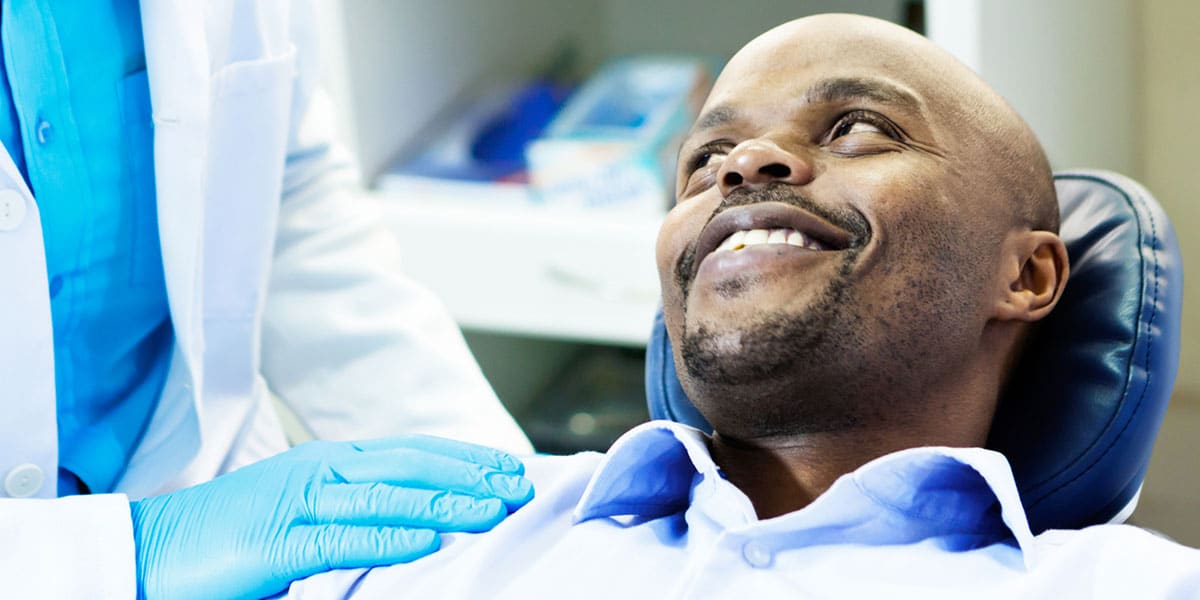 ---
Smile Shack provides restorative dentistry services in Port Jefferson Station, NY. Call our office at 631-928-7500 for information on our services or to make an appointment.
---
What Is Restorative Dentistry?
---
Restorative procedures help protect both oral health and overall health while improving the appearance of the patient's smile. Being able to properly chew food and having correct bite alignment affect a patient's health in ways that go beyond just a smile.
---
Biomimetic Dentistry is the reconstruction of teeth to emulate their natural form and function. With biomimetic dentistry, the dentist removes only the damaged and decayed part of the tooth. They bond the final restoration to the remaining healthy natural tooth structure. Biomimetic restorations include:
Direct composite restorations.

Porcelain/composite inlays and onlays
When restoring damaged, broken, and decayed teeth, the goal is to return the tooth to its original strength, function, and esthetic. Biomimetic dentistry accomplishes all this with a conservative approach with strong and attractive results.
---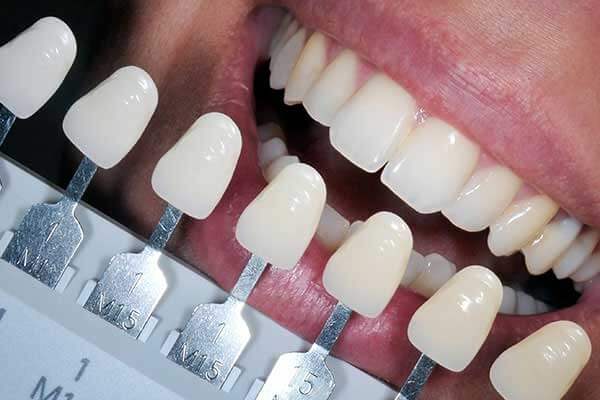 ---
Unlike traditional amalgam fillings, composite fillings are tooth-colored and do not interfere with your smile. The dentist hardens the composite with a special curing light.
---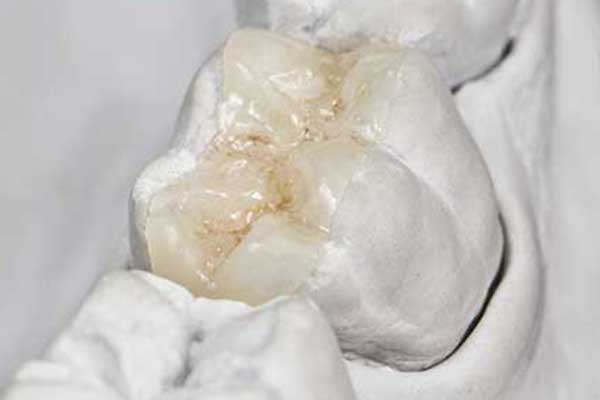 ---
Inlays and onlays come into play when the tooth cannot support a filling but when it does not need a crown. Most inlays and onlays are gold or porcelain. They provide an attractive and functional restoration.
---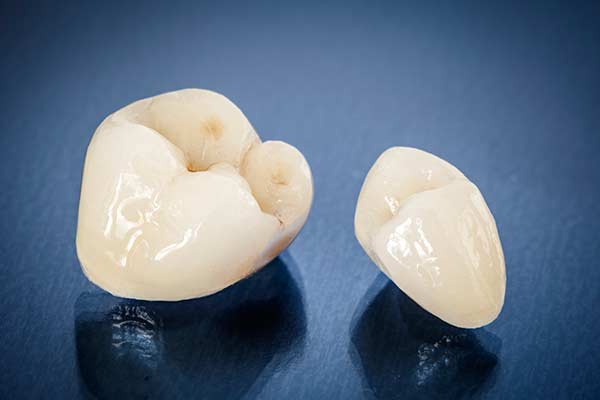 ---
Dental crowns, one of the most common restorations, cover teeth that are compromised but have enough structure remaining that they do not need extraction. Teeth with root canals often receive crowns.
---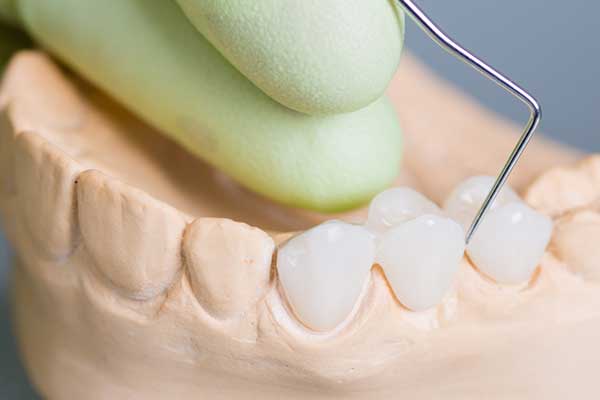 ---
Bridges replace one or more missing teeth without dentures or implants. The dentist places a crown on either side of the gap in the patient's teeth and creates fabricated teeth that attach to the crowns.
---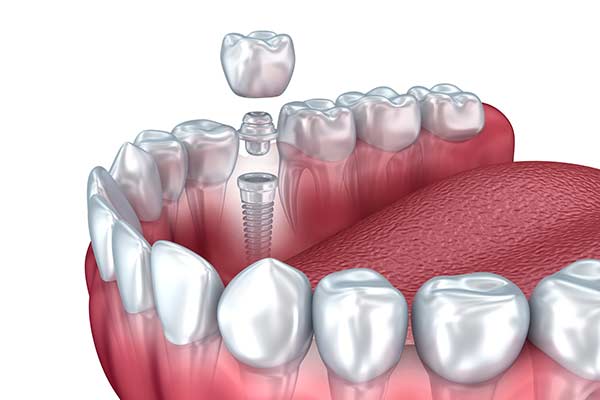 ---
A dental implant is the most functional and lifelike restoration for teeth that need extraction. 
Dental implants contain three pieces:
A screw that replaces the tooth root

An abutment on top of the screw

The crown itself
The screw fuses with the jawbone over a few months. When it has healed, the dentist places the abutment. Finally, the dentist places the final crown. Implants are easy to care for and last much longer than other restorations.
---
Dentures
---
Dentures replace multiple missing teeth without the support of an existing tooth structure.
We offer several types of dentures:
Full or Partial

Removable or Fixed

Traditional or Implant-Supported
Depending on your needs and the number of teeth to replace, we will help you choose the right type of dentures.
Benefits of Restorative Dentistry
---
Here are many benefits of receiving restorative dental treatment:
Restore Full Function
If you have a compromised tooth, you know how it can interfere with your quality of life. Restorative dentistry allows you to chew and talk normally.
Replace Missing Teeth
Restorative dentistry can also help with the esthetics of your smile. If you are missing teeth, it is natural that you might not feel free to smile. Restorative dentistry can help with your self-confidence.
Saving Natural Teeth
As restorative dental specialists, we do all we can to save your natural teeth, including crowns, inlays and onlays, and fillings. If we cannot save your natural tooth, you have options, including bridges, implants, and dentures.
Are You a Good Candidate for Restorative Dentistry?
---
Anyone with dental problems who wants to save as many natural teeth as possible is a good candidate for restorative dentistry.
Why Choose Smile Shack?
---
Our friendly and experienced staff takes your dental health and satisfaction seriously. We ensure that our patients are not rushed and are happy and comfortable. We offer a wide array of dental services for family members of all ages.
---
Frequently Asked Questions About Restorative Dentistry
---
Why should I look into restorative dentistry?
---
If you improve your smile using restorative dentistry, you will feel better about your appearance, which could boost your self-esteem.
In addition to esthetic concerns, your oral health could suffer if your smile is not what it should be. Leaving gaps in your smile could lead to orthodontic and jawbone problems. It is best to repair or replace missing teeth as soon as possible.
Should I replace my amalgam fillings with composite?
---
This decision is ultimately up to you. Amalgam fillings are safe, but they may darken teeth and make you self-conscious over time. Discreet tooth-colored fillings may be a good choice for front teeth.
Call Smile Shack Today
Call our Port Jefferson Station office at 631-928-7500 to discuss options for restorative dentistry and to bring your smile back.