Cosmetic Bonding in Port Jefferson Station
---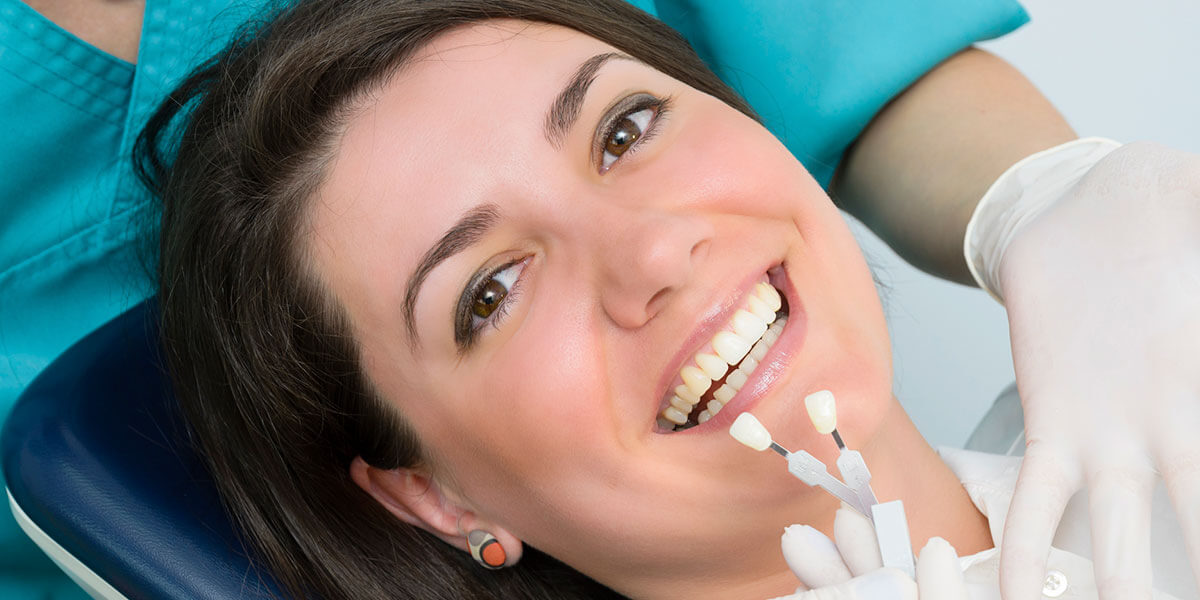 ---
Smile Shack provides cosmetic bonding services in Port Jefferson Station, NY. Call 631-928-7500 to learn more and schedule your appointment.
Dental cosmetic bonding is an affordable aesthetic treatment that can dramatically improve your smile in a matter of minutes. The bonding procedure is simple and painless, and it can be used to correct a variety of cosmetic concerns.
Bonding involves using a tooth-colored composite resin to cover over or fill in imperfections. After roughening the enamel to help the resin adhere, we select a shade of white that matches the rest of your teeth and apply the resin directly to the tooth surface. To achieve a comfortable bite and a natural appearance, the bonding material is molded and shaped with meticulous detail. If necessary, the resin can be refined or trimmed after it has been cured. Most cosmetic bonding is completed in less than an hour.
---
Uses for Dental Cosmetic Bonding
---
Cosmetic bonding is used to improve the appearance of teeth that are healthy but have aesthetic flaws. We use bonding for:
Cracked teeth
Stained or yellowed teeth that do not respond to traditional teeth whitening treatments
Gaps between the teeth
Malformed teeth
Chipped teeth
Lengthening teeth
---
Frequently Asked Questions About Dental Cosmetic Bonding
---
How long does teeth bonding last?
---
Cosmetic bonding can last from three to eight years. Because of the stress placed on teeth when biting into food, bonded front teeth are more prone to breakage. Oral habits are also important—nail biting and using your teeth to open packages can shorten the lifespan of your bonding, and drinking staining beverages or smoking can cause your bonding to stain and require replacement.
---
Does bonding ruin your teeth?
---
Bonding does not ruin your teeth; your enamel is only roughened to allow the bonding chemical to adhere to the tooth surface more easily. Your tooth's overall structure is still intact and healthy.
---
Can bonding be whitened?
---
No, cosmetic bonding material cannot be whitened. Your bonding will need to be replaced if it becomes stained.
---
Is composite bonding better than veneers?
---
When it comes to cosmetic dentistry, veneers are the gold standard since they last longer and are less likely to discolor. However, some patients prefer bonding because it is less expensive and the process is faster.
---
Can front teeth be bonded?
---
Absolutely! Bonding can give your smile a dramatic makeover if you have a chipped or broken front tooth.
---
Is tooth bonding worth it?
---
Yes, tooth bonding is a worthwhile investment. Cosmetic bonding is a great solution for improving the appearance of your smile if porcelain veneers aren't in your budget.
Call 631-928-7500 to schedule your appointment.